Fundraising Opportunities
This year fundraising will become our main focus for the pool. Due to many pool repairs and ongoing routine maintenance needs, we as a community will need to pull together. We have already begun our efforts in fundraising by seeking out NEW sponsors, partnering with local restaurants and event facilities, along with hosting our 1st Spring Carnival that was in April. Please consider participating in one or all events, every little bit will help!
Check back and watch our progress as our "Typhoon Monitor" keeps up with our collective efforts as a community! Our fundraising goal for the 2022 pool season is $50,000! We can do it Town & Country…Together!!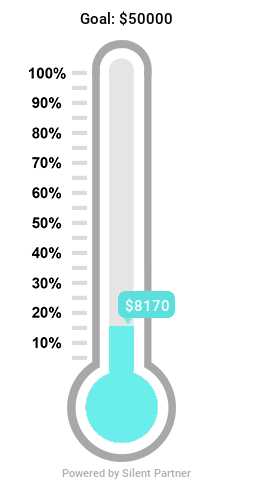 Please consider donating to our https://gofund.me/4e75d39f page. Your donation will help us keep opening our doors for years to come! Please share the link with friends and family!
Current Fundraisers:
We hope you can attend our very last fundraising event for the 2022 pool season. All proceeds will go towards our project of re-plastering the pool. This will bring us closer to ensure we are able to open for years to come! Please come out to visit with neighbors, friends and family while supporting your community pool. Dress accordingly as temperatures are dipping and bring your own chair!
Harvest Fest Menu:
Here is a quick pricing run down for the event:
T&C Pumpkin Patch will offer a FREE paint and carving station with all supplies provided.
Pumpkins are LIMITED, so get there early. We have a total of 50 pumpkins ranging from tiny, small to medium.
20 Medium- $10 each
10 Small- $8 each
20 tiny- $3.50 each
If you would like to reserve your pumpkins, please email Jessica Bowen at jessbowen2001@gmail.com.
Food Items:
Homemade Chicken Stew- $6.00 per bowl
OR take advantage of the…
Stew Meal Deal- includes a bowl, a drink (water or soda), a pack of crackers for $8.00
All Drinks- $2.00
Crackers- $1.00
Hot Chocolate- $1.00
Candy Apples-$3.50
Popcorn-$1.00
Assorted Candy-$1.00
Assorted Chips-$1.00
Raffle Items: $1 per ticket
1- $25 Waldo's Wings Gift Card
2-$40 Coppola's Pizzeria (2 winners)
**Hay and Firewood will be available for purchase after the Harvest Fest ask if interested. **
Click on the sign up links for volunteering and attendance so we may plan accordingly.
Thank You!
Volunteer Here:

Attendance Here:

Sponsorship Opportunities:
Support Revitalizing Our Beloved Pool
Now and for future generations!
Our beloved neighborhood Pool and Recreation center is private, nonprofit, and completely volunteer-run. We have the most affordable membership rates of any of the local neighborhood pools and we want them to stay that way. We're also the only local neighborhood pool that offers a swim-team only membership, so that families with kids who want to join a swim team, but for various reasons don't want to purchase a pool membership, have another option.
We're focusing our fundraising efforts this year on finding business sponsors with the hope that they will understand the importance of supporting local recreation spaces, especially for children, and in return, their support of our rec center will generate community good will and business for them as a result of the advertising opportunities we can provide.
Between our members, their guests, our swim meets, and party rentals, thousands of people come through our pool each year. With your support, we can not only keep our dear pool open but enhance it as well, and you can reap the benefits of being known as a part of our revitalization.
Email Sponsorship Chair Jessica Bowen at jessbowen2001@gmail.com to get started.
We welcome and appreciate family, individual, small business and corporate sponsors!
Please see our 2022 Corporate Sponsor Levels and other opportunities to support Town & Country Pool and Rec Center.
---